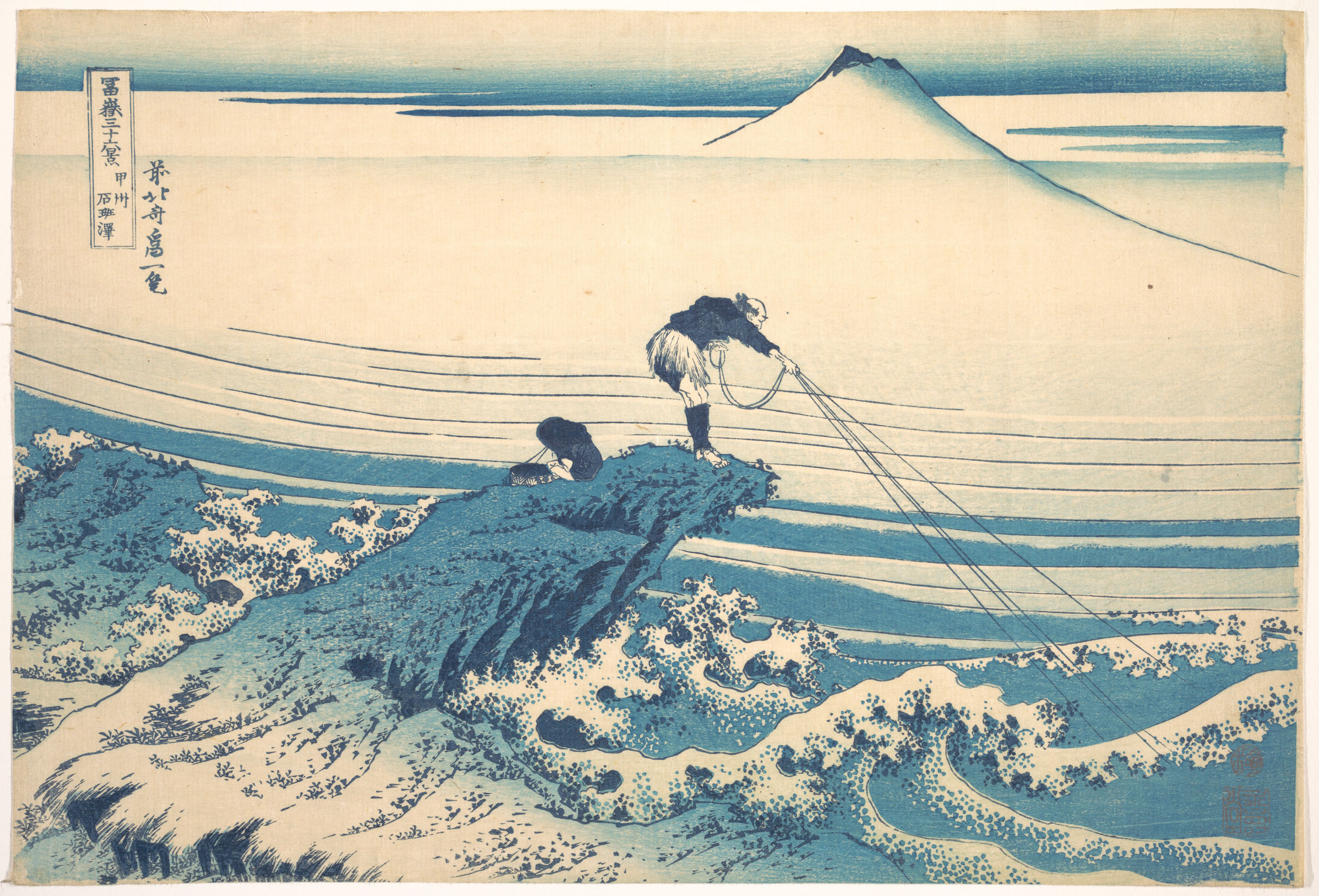 Title: Kajikazawa
Creator: Katsushika Hokusai
Period: Late Edo Period
Date: 1830-32
Culture: Japanese
Medium: color woodcut, ink on paper
Dimensions: 24 x 37 cm
Repository: Shain Library Collection of Japanese Prints, Connecticut College, New London
ID number: 045, shain011
Description:
A color woodblock print depicting a fisherman casting lines into the flowing Fuji River in the town Kajikazawa in the Kai Province. A smaller boy sits on a rock beside the man with a basket. Mt. Fuji can be seen peaking above the white clods. This original work is monochromatic with Chinese ink. This is from the series Thirty-six views of Mt. Fuji and includes Hokusai's signature. The work shows technique in the anatomy of the two figures as well as contrast with the wild, detailed waves vs the large white spaces of clouds that flow easily.
References:
Image and original data provided by Connecticut College, New London
https://library.artstor.org/#/asset/CONNASIAN_106310617190